Wouldn't it be great to have a job search system customized to your career interests and academic area?
That is exactly what we have developed for you through our new School of Public Health Career Website and integration with SPH Career Link. 
Let's take a look at the Jobs page and learn how it is designed.
We select hot new jobs and internships to "feature" on the webpage. You can click on any featured job to watch a video, read the job description, visit the company's website, and learn how to apply. The featured jobs highlight just a fraction of the hundreds of jobs available by logging into SPH Career Link.
Click on the gold "All jobs and internships" bar to login to SPH Career Link and see all current listings.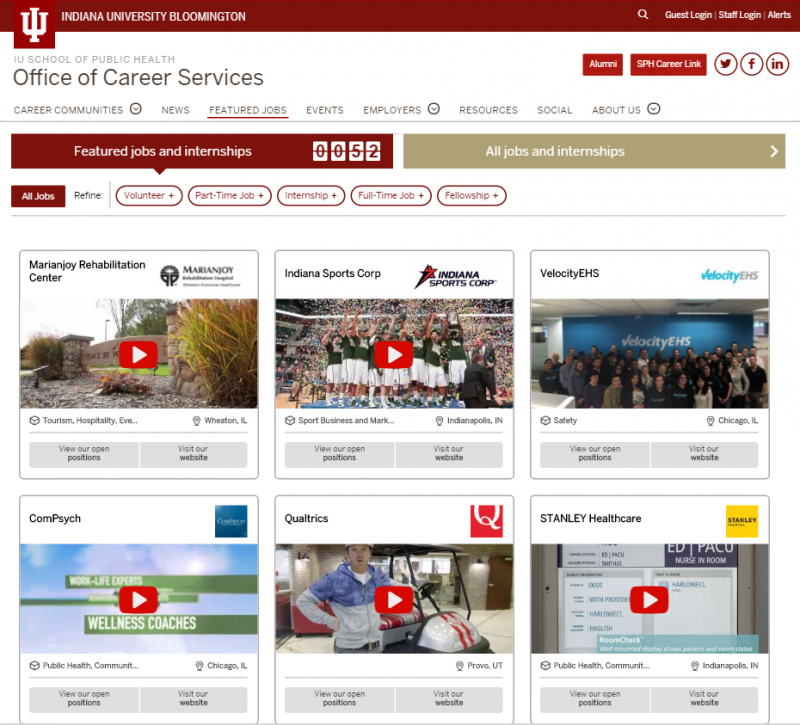 We also customize your job listings on the Career Community pages of the website. Navigate to the page for your career community and see how the job listings there focus on your area of interest.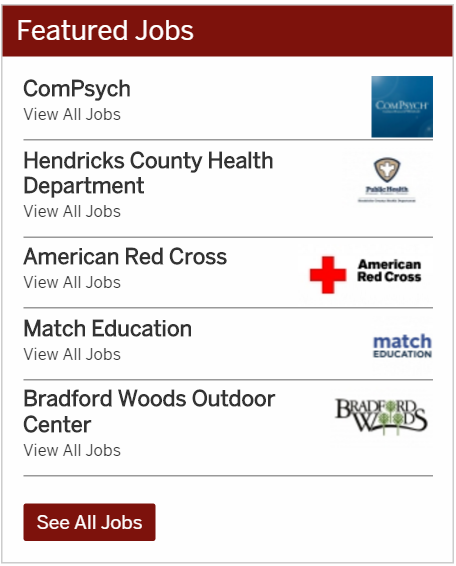 And by managing your Alerts on the website, you can customize the jobs that are sent to you in the newsletter to best match your interests!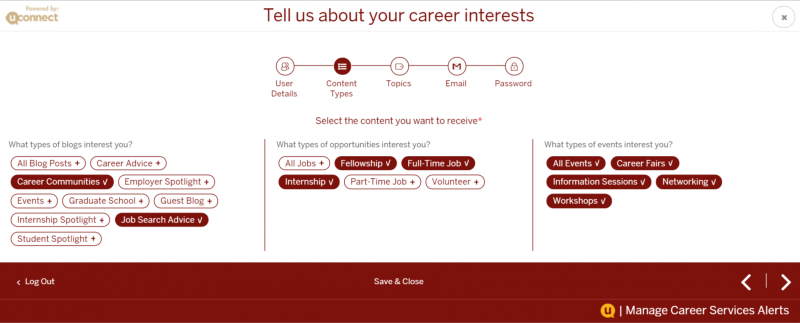 Moreover, you can enhance the listing of recommended jobs in Career Link by filling out your Career Link profile and keeping it up-to-date.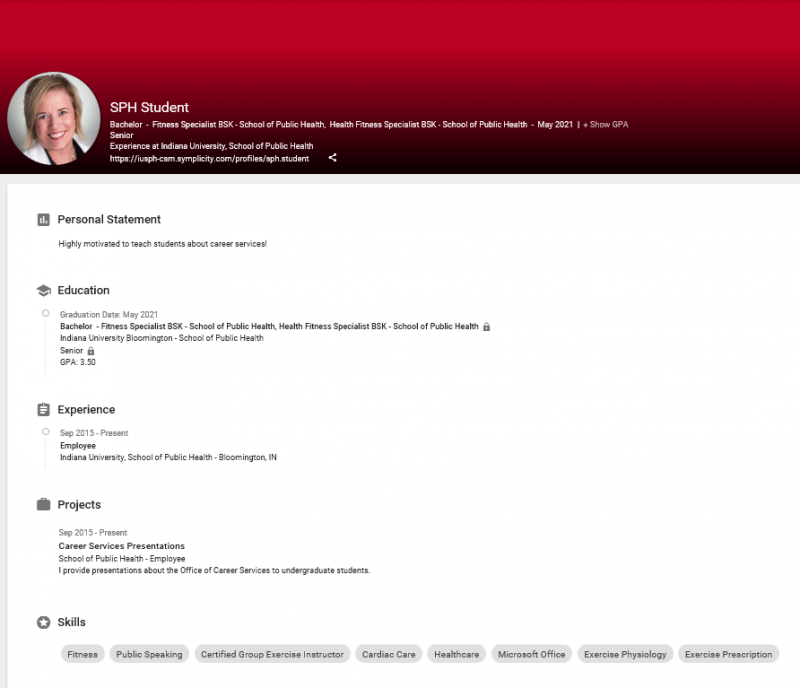 The system will then match your academic background and skills to the top 100 recommended jobs and internships for you.
You can also use the advanced search feature to filter jobs by specific criteria and create a "job agent" that will email you when new postings match your saved criteria.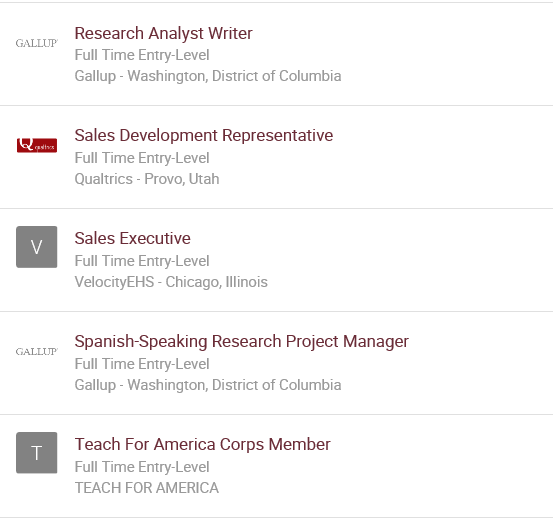 Give it a try! If you want some assistance in getting started, feel free to schedule a career coaching appointment!