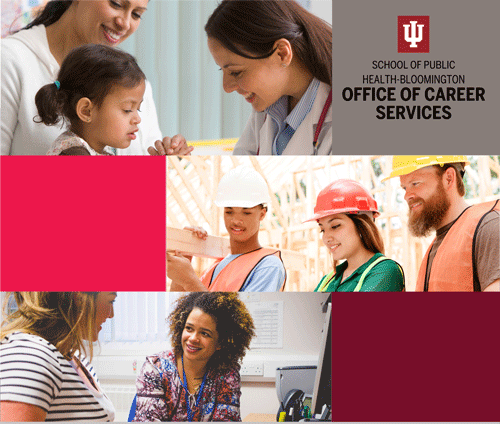 Network with professionals working in public health, safety, and social service industries. Make the right connections to potentially secure your internship or full-time position. Take part in a panel presentation before the event to learn about career paths and gain professional insight. Alumni will be on hand at the fair to engage in professional conversation.
*Prepare by preferencing your top employer list, researching companies, tailoring your resume, preparing your pitch, and dressing for success. Click here for the Career Fair Preparation handout. 
Special thanks to our 2017 Focus Fair Partners:
Silver Partners
Trilogy Health is a provider of independent & assisted living, short-term rehab and long-term care services that help retain quality of life for senior citizens throughout the Midwest.
Employers attending the Public Health, Safety & Social Services Fair
All-Options is a support organization for those making reproductive decisions, offering a talk line, resource center, spiritual and religious support and various workshops.
Area 10 is an Agency on Aging that provides resources, solutions and connections for seniors, persons with disabilities and family caregivers in Monroe and Owen counties.
Bloomington Meadows Hospital is a provider of behavioral healthcare services which offers unique treatment plans individually designed for patients.
Boys & Girls Clubs of Bloomington
The Boys & Girls Clubs of Bloomington is an organization serving the youth in the local community, focusing on Healthy Lifestyles, Academic Success, and Good Character & Active Citizenship.
City Year is an organization seeking to bridge the education gap in high-poverty communities through support and school design & resources.
Centerstone is a not-for-profit provider of community-based behavioral healthcare, offering mental health services, substance abuse treatment and intellectual and developmental disability services.
Girl Scouts of Central Indiana
Girl Scouts of Central Indiana is an organization focused on building girls of courage, confidence, and character, who make the world a better place.
Indiana State Department of Health
The ISDH is a governmental body focused on promoting and providing essential public health services that lead to a healthier and safer Indiana.
Indiana State Department of Health Laboratories
The ISDH maintains State Health laboratories for the support of State Public Health, Environmental and Food protection programs.
Indiana University Emergency Management and Continuity
Indiana University is committed to providing the greatest possible degree of safety for all members of the university community. Protect IU makes it easy for you to find all the information you need to know about health, safety, security, and preparedness.
Justice Unlocked is an organization dedicated to assisting clients in matters of criminal defense, family law, domestic violence, landlord tenant law, and small claims.
LIFEDesigns provides services and support to people with disabilities across Indiana through community living, support services, employment, education, and housing.
Marian University offers a 16 month Accelerated Nursing Program in Indianapolis for those planning on this profession.
Meaningful Day Services, Inc. (MDS) is an Indiana-based company that provides therapies, residential and adult day supports to individuals with developmental disabilities.
Meridian is a healthcare organization focused on treating through physical, mental and social well-being to help people achieve their optimum health.
Monroe County Community School Corporation
The Monroe County Community School Corporation focuses on empowering students to maximize their educational success to become productive, responsible global citizens.
Steel Dynamics is a domestic steel producer and metals recycler, which also heads a fabrication operation.
Stone Belt Arc is a service provider seeking to prepare, empower and support individuals with developmental disabilities in south central Indiana.
Sycamore Services provides employment, work, community, and residential services for individuals with disabilities and others experiencing daily challenges.
Tangram provides support to individuals with disabilities and their families, to help support and sustain living actively and independently within their communities.
Trilogy Health is a provider of independent & assisted living, short-term rehab and long-term care services that help retain quality of life for senior citizens throughout the Midwest.
U.S. Public Health Service Commissioned Corps.
The Commissioned Corps of the U.S. Public Health Service is a team of health professionals working to protect, promote, and advance the health and safety of the nation.
The White River State Park is an area for world-class attractions and destinations, consisting of greenspaces, trails, trees, and waterways.
CAREER COMMUNITIES: