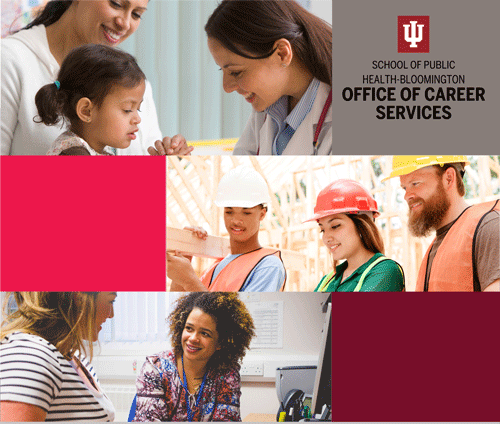 Network with professionals working in public health, safety, and social service industries. Make the right connections topotentially secure your internship or full-time position. Take part in a panel presentation before the event to learn about career paths and gain professional insight. Alumni will be on hand at the fair to engage in professional conversation.
*Prepare by preferencing your top employer list, researching companies, tailoring your resume, preparing your pitch, and dressing for success. Click here for the Career Fair Preparation handout. 
Employers attending the Public Health, Safety & Social Services Fair
All-Options
Area 10 Agency on Aging
Boys & Girls Clubs of Bloomington
Indiana State Department of Health
Indiana State Department of Health Laboratories
Justice Unlocked
Marian University
Safety Management Group
Steel Dynamics, Inc.
Stone Belt Arc, Inc.
Sycamore Services
Tangram
U.S. Public Health Service Commissioned Corps.
CAREER COMMUNITIES: